We are experts in the design and fabrication of art works, from small individual objects through to ambitious large installations.

We have worked closely with a number of artists and designers to realise their ideas from initial concept. We conduct extensive material and method research, and plan and execute all aspects of production of the finished article whilst meeting budget and time-scale constraints. We are able to undertake all aspects of project management to realise ambitious commissions; liaising with artists, in-house producers, curators, commissioners, host venues and transport partners. We can provide appropriate method and risk documentation as required.

Our experience extends to bespoke fabrication for interior architectural design projects >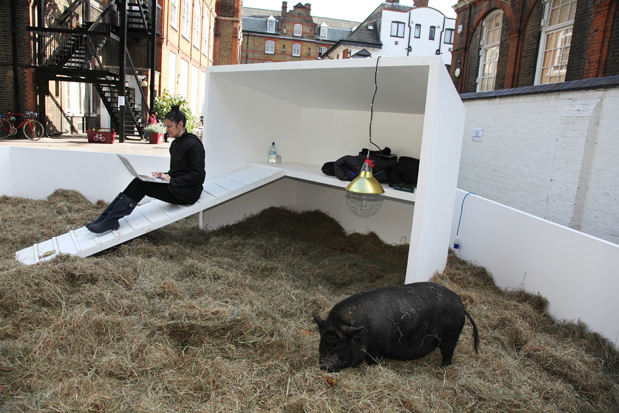 Aesthetic concept design of pig-pen for performance artwork in which a human and pig co-habited.

We produced a modular construction off-site (MDF/pine construction), transport and logistics, on-site assembly and de-installation.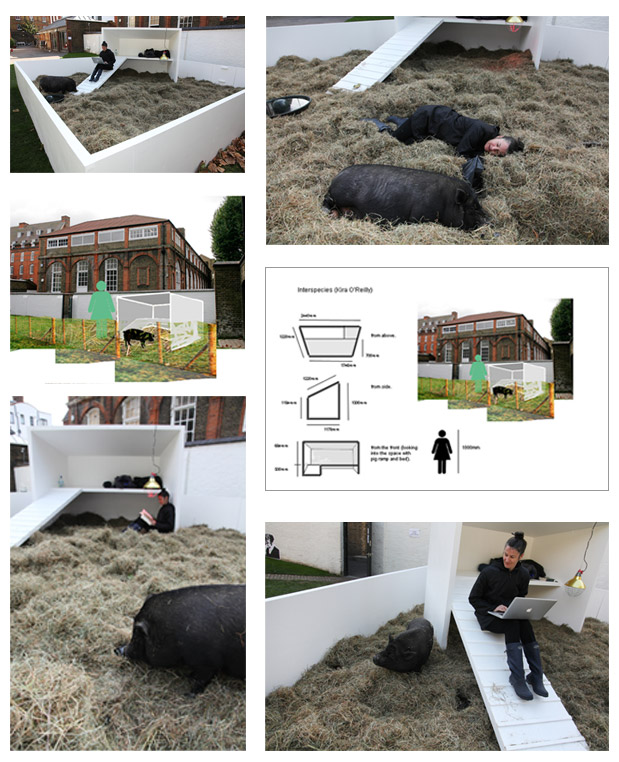 Client: The Arts Catalyst (artist: Kira O'Reilly) 'Interspecies' Exhibition, The A Foundation, London, 2009 (photo: Kristian Buus).