We are experts in the design and fabrication of art works, from small individual objects through to ambitious large installations.

We have worked closely with a number of artists and designers to realise their ideas from initial concept. We conduct extensive material and method research, and plan and execute all aspects of production of the finished article whilst meeting budget and time-scale constraints. We are able to undertake all aspects of project management to realise ambitious commissions; liaising with artists, in-house producers, curators, commissioners, host venues and transport partners. We can provide appropriate method and risk documentation as required.

Our experience extends to bespoke fabrication for interior architectural design projects >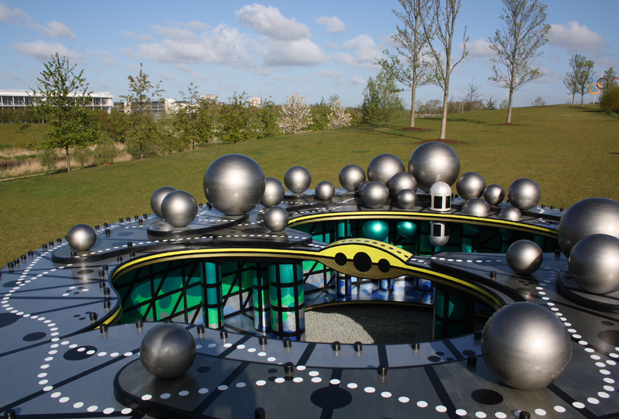 Off-site design and fabrication of 3-dimensional painted structure (exterior MDF / mixed media) for a temporary outdoor artwork. Project management of transport and installation.

This project involved interpreting the artist's concept and plan drawings into a robust structure for a temporary outdoor installation within a London park. We contributed extensive material research and technical method design. Close consideration was given to the artwork's outdoor exhibition brief; especially the potential impact of weathering and the health and safety implications of public interaction. We designed and project managed the transport, logistics and on-site installation working closely with the artist, commissioners and the park's management and grounds teams.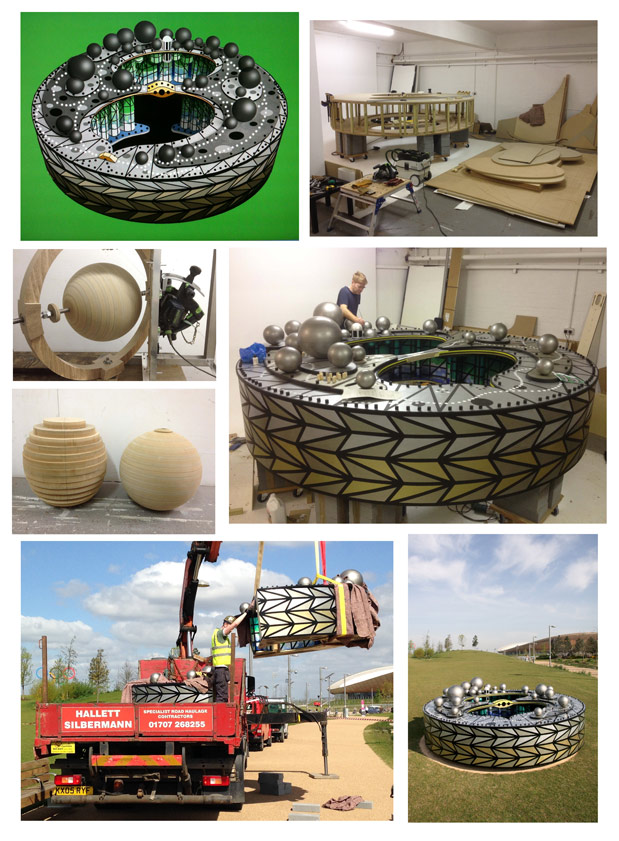 Client: artist Tod Hanson (with Parabola and The London Legacy Commission), 'Forcefield Arcadia', The Queen Elizabeth Olympic Park, Stratford London, 2014 (photo: the artist).