DDL-Art Services Ltd supplies practical expertise to contemporary artists, curators, commissioning bodies and host venues. We are specialists in all aspects of exhibition installation, bespoke fine art and design fabrication, as well as gallery design and construction.

Based in East London, we effectively service the area's vibrant gallery and project scene, but we often work with organisations in other locations throughout the UK and internationally.

We pride ourselves on delivering a sensitive, professional and efficient service. Please consider this website as a showcase demonstrating our diverse client base with some examples of projects we have been involved with to date.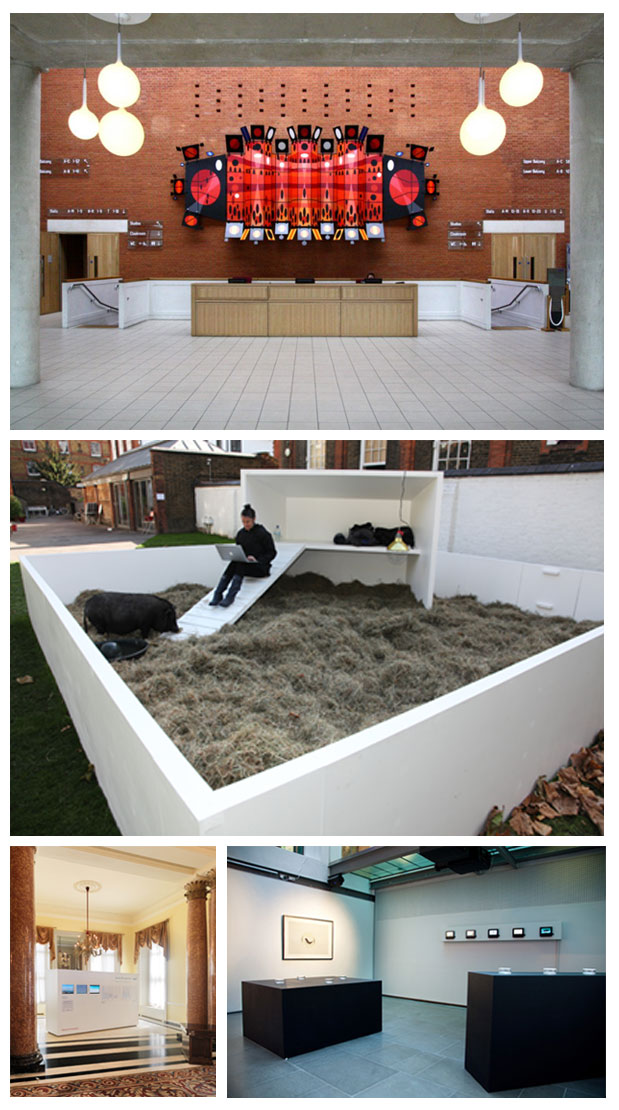 Examples of our recent work. Top: artist Tod Hanson (with Commissions East), 'Crenulated Zoom', Apex Theatre, Bury St.Edmunds, 2012 (photo: the artist). Middle: The Arts Catalyst (artist: Kira O'Reilly) Interspecies Exhibition, The A Foundation, London, 2009 (photo: Kristian Buus). Bottom left: The Arts Catalyst, 'Arctic Perspectives' exhibition at Canada House (Canadian Embassy), Trafalgar Square, London, 2010 (photo: Kristian Buus). Bottom right: The Arts Catalyst. (artist: Brandon Boulange) 'The Case of the Deviant Toad'exhibition at the Royal Institute, London, 2010 (photo: Kristian Buus).